Walking stick carbon comfort stick made of super-stable yet lightweight carbon fiber (carbon fiber composite), anatomical grip with velvety soft grip surface, height-adjustable, including rubber buffer.
---
An anatomical grip for the right or left hand with velvety softgrip surface mounted on a carbon stick with a matching rubber buffer. Carbon is a super stable and very lightweight material made of carbon fiber reinforced plastic. Choose one side.
elegant carbon stick with black anatomical handle
small anatomical handle with soft grip coating
safe, non-slip rubber buffer made of special rubber in carbon look
suitable for men and women up to 110 kg body weight, height adjustable from 77-95 cm
Richtige Stocklänge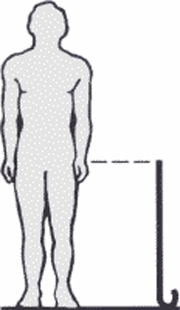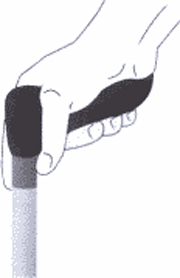 Hier zeigen wir Ihnen in unserem
Produktvideo
wie Sie die richtige Länge ausmessen und einen Holzstock leicht selbst kürzen können.